Starting a new job is a universally daunting process, and one that, surprisingly, can sneak up on you quite suddenly. After all, you've polished and pimped your CV more comprehensively than a boy racer and his latest set of wheels. You've sent it off and managed to snag that elusive interview. You've jumped through the hoops, smashed through all the stages and nailed that question about what type of biscuit you'd be. 
You wait nervously to hear back, compulsively checking your phone and refreshing your emails. Just when you've started to lose hope, you get the call... you've got the job!!! You tell your family, your friends, your nans goldfish, and head out to celebrate. And then suddenly you realise... this is where it gets real.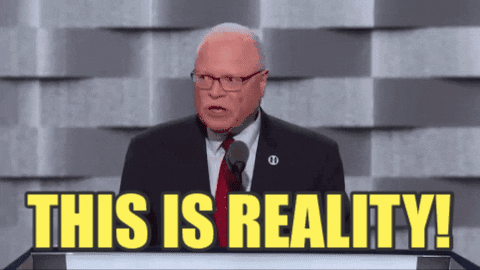 First week jitters are real...
It is all too easy to get caught up in the whirlwind of trying to get the job and forget that, once past the interview, you actually have to show up every day and do the work. Despite all the initial excitement, as the day creeps closer you can start to feel nervous. What will it be like? Will I get on with my colleagues? Am I actually good enough? All these questions and more might start to rattle through your brain. The first thing to take from this article is that this is completely normal! 
Having recently started a new job (and having started a few in the past few years) I have been through the first week jitters, and the honest truth is that it can be tough. Walking into a space where everyone knows each other can feel daunting, almost like your first day at school. Talk about being back to square one! On top of that, the work is most likely going to be brand new to you. Even if it's similar to something you've done before, there might be a particular way of doing things in your new role that you aren't used to. 
"WALKING INTO A SPACE WHERE EVERYONE KNOWS EACH OTHER CAN BE DAUNTING..."
If it's your first job, it may be tricky to get used to the ways in which the world of work differs from school or university. Prioritising lots of little tasks that have to be done on a day by day basis, rather than longer projects over time, can be quite a gear change. People might be quick to forget that you are new and unaccustomed to the way things work, and may rapidly fire off a task for you to do in barely comprehensible lingo.
Starting a new job can all be a bit much and you may trudge home on your first day feeling a little less enthusiastic than you did when you joyfully accepted the job offer with all the enthusiasm of Meryl Streep winning her latest Oscar.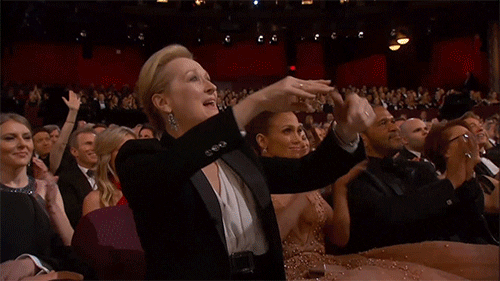 ... but don't let them stop you! 
The key is to not despair! Accepting that starting a new job is tricky is key to making the experience a little easier for yourself. You can't expect to swan in, sit down and be the most successful and popular person in the room instantly. It's going to take time and just a little bit of elbow grease. 
Remember you've got it in you! That's why you were accepted for the job in the first place. Having said all of this, there are definitely some things you can do to speed up the initial transition period, and make yourself part of the furniture in no time. 
Ask Questions 
First of all, and I cannot stress this enough, ask questions! Yes, you might feel like you're being annoying or pestering people. Try and push past that. It's easier said than done and is something that I myself could still work on. But you learn so much more by taking this small leap of faith.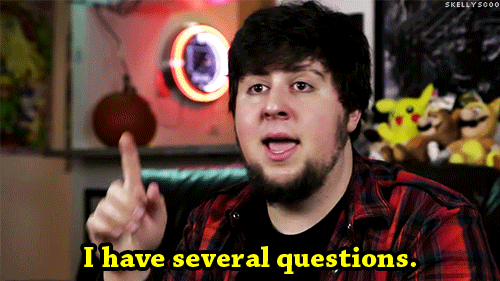 Remember there are no stupid questions and the more you ask the quicker you'll pick things up. It definitely beats sitting there in silence and panicking because you don't know what you should be doing! You will be surprised how receptive people are to helping you (everyone likes to be an expert) and if someone is a little less helpful don't be put off! Identify someone you feel comfortable asking and turn to them instead. 
"PRIORITISE YOURSELF AND YOUR DEVELOPMENT. YOU ARE NO 1!"
When starting a new job, you will usually be given someone whose job it is to look after you, but don't be afraid to ask other people if you instantly gravitate towards them and find them to be helpful. Try not to worry too much about annoying people. They may be busy but you need to learn in order to do the job to the best of your ability. Be sensitive to others workloads but prioritise yourself and your development... you are No1!
Like that famous tortoise, take it slow and steady at first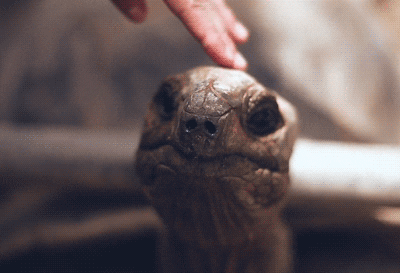 Ok, so you have mastered the art of asking questions and you are beginning to figure out exactly what it is you should be doing. Now that you've got a bit more of a firm idea, it may be time to take on some tasks on your own. The key here is to take things slowly to start off with. It can be tempting to rush through tasks to try and impress your boss. In reality this approach means you will likely make mistakes. It is much better to pace yourself... after all this may be something you are doing for the first time!
"IT'S MUCH BETTER TO SET EXPECTATIONS THAN TO OVERPROMISE AND UNDERDELIVER"
If you feel like you have too much on your plate, have a quick word with your boss. They will respect you for being honest and upfront with them. It's much better to set expectations with them rather than to overpromise and underdeliver. In my experience people quickly forget that you are new so it doesn't hurt to let them know that you are taking your time to make sure you get everything right.
As long as you aren't going at the pace of an arthritic snail they won't mind you taking a little extra care. Of course, it's unrealistic to think you won't make any mistakes... that's how you'll learn what and what not to do most effectively! But it's much better to make a small error than to accidentally send an email to 7500 people by rushing through your work (again I may be speaking from personal experience here!) And I'm not the only one with an email horror story!
Make sure you get involved 
Another key thing you can do when starting a new job, is to get as involved in your workplace as you possibly can. Activities you could try and get involved in could be
A work sports team or running club.

A charity event you could get involved in.

A committee that you could contribute to.
Even if it's just a drink with your colleagues on a Friday afternoon, it pays dividends to get to know the people you are working with beyond talk of meetings and calendars. Every situation is more comfortable if you have people to share your concerns with, vent to and have a gossip with. 
See your colleagues as potential new friends rather than just 'the people you work with.' That boring seeming guy with an obsession for Excel spreadsheets could just turn out to share your 90s hip hop obsession.
The benefit of this is you then have people on your side, who can help you out in tricky situations and introduce you to other people and areas in your place of work. Before you know it you'll be the most popular person in the room! 
"ONE OF THE EASIEST WAYS TO GET TO KNOW PEOPLE IS TO HAVE LUNCH WITH THEM." 
One of the easiest ways to socialise with people is to have lunch with them. If your workplace has a communal eating area, make the effort to prepare food at home (also a great tip for saving money!) Instead of disappearing off to Pret for an hour, you can then sit down with your colleagues and have a chat. 
Again, it IS nerve wracking at first. But make the small commitment to challenge yourself now and you will be way more comfortable in a couple of weeks time. Starting a new job is challenging in itself so why not push yourself just that little bit further! People will notice and really appreciate the effort you put in to get to know them. 
Don't stop believing (hold onto that feeling...)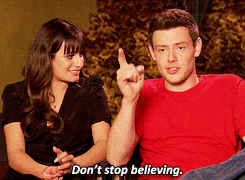 The final tip I can give is to persevere! The first week is tricky and the second is maybe even trickier. Heading back into the lions den after a relaxing first weekend off can fill you with fresh dread. It is roughly in the second week of a new job that I have what I call 'the wobble.' A particularly challenging piece of work may throw me off guard, I may make a harmless mistake or forget someone's name and that's it, I decide that I'm going to throw in the towel and head off to New Zealand to live as a simple sheep herder. 
BUT getting past this part is the most challenging part. From here on in it will only get easier, and you will notice your skills and your confidence picking up tenfold. Even if you eventually decide this isn't the right job for you (which is totally fine by the way) give it your best shot for at least a month. You won't know for sure if you quit at the first sign of trouble. 
Still looking for your first role? 
So hopefully this has given you some useful pointers, whether you are on the job hunt, actually starting a new job or whether you are a couple of weeks in and having 'the wobble'. That first feeling of 'hang on, I can do this!' is a magical moment. Of course, in order to experience it you need to have a job in the first place! If you're currently looking, head over to the Fledglink jobs page where you can find loads of great opportunities, and before long you'll be the one training up the newest recruits!