Securing an internship in Journalism is difficult. The Media industry is competitive and there are far more applicants than there are jobs available. This doesn't make being hired impossible. Just as Journalists must follow the 5 W's as an applicant, the 5 P's are just as essential:
Proper Preparation Prevents Poor Performance.
Follow these tips to impress recruiters and land your first internship...
Be clear about what you want to get out of your internship in Journalism: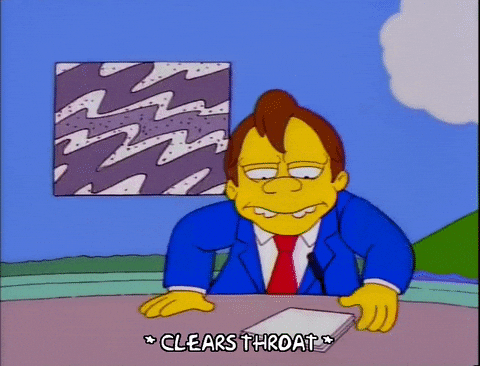 When applying for a Journalism internship, be sure to do extensive research into the company and its values. For example, if you're interested in Fashion Journalism; it wouldn't make sense to apply for an internship with a Sports magazine. If you prefer covering a range of news stories, apply for newspaper companies such as The Guardian.
When job searching, remember that there are different sectors within Journalism such as Print, Magazine, Radio, Production and Broadcasting.
Sometimes it's easy to get each of them mixed up, which can affect the answers you put in your application and hinder your chances of being considered for the job role.  Even I have made this mistake. To prevent these errors, print a copy of the job description, and ensure that the answers in your application link to it. It's important to highlight in your application that you know what qualities employers are looking for in an intern and that your skills match the job role.
Become a Freelance Journalist: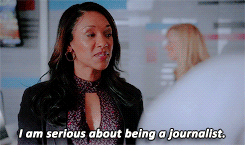 You're probably familiar with the E word, Experience.
Most employers are looking for applicants with experience. When you apply for an internship in Journalism, you will need to prepare published writing samples. This has never been easier. We live in a digitalised, freelance-orientated world. Use this to your advantage. Start by creating your blog using popular sites such as Word Press, Clippings and Wix. Digital skills are as just as important to an employer as writing skills. Employers take a keen interest in the content you write, how you use Social Media to maintain an online presence and the strategies you use to engage your audience.
A well-managed platform shows off your best work cleanly and professionally.
Another option is to look for start-up Journalist sites, which is beneficial if you prefer writing amongst a team and is a great opportunity to get a referee. Some start-up sites are advertised on The Dots, a leading networking site for creatives. Start-up sites often don't require you to have much experience, instead, most look for:
Commitment
Fresh ideas
Good writing skills
This is a great opportunity to gain time-management skills, as you'll have deadlines to meet for each article you write, preparing you for the fast-paced office environment at your internship.
Research the company's brand that you're applying for:
Most employers will ask you to write an article or pitch an idea in your application to get a sense of your writing and reporting style. The best way to start is by reviewing the company's content and identify what's missing in their coverage. With this in mind, be ready to pitch 2-3 ideas that demonstrate what you can bring to the Company whilst showing off attention to detail.
Expand your portfolio - find an alternative to writing articles: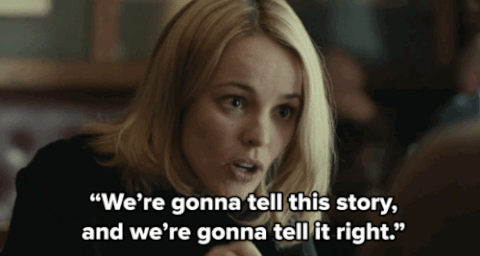 Journalism is multidisciplinary, which means you must be prepared for any task set during your internship, especially those that put you out of your comfort zone. You may be asked to interview a celebrity or to report a live news story, which can be daunting. To boost your confidence before starting your internship, why not put these tasks to the test? Scroll through your followers on Social Media, or ask your peers if they know any potential interviewees. Are they an upcoming Artist, Fashion Designer, or University Student? Once you've found someone, interview them make your intentions clear. Conducting your own interview shows employers your confidence and ability to build a rapport with interviewees, as well as your organisational skills.
If you want to go down the Broadcasting route, why not start Vlogging? It is the new Journalism after all, and it doesn't have to be formal. Discuss topics that you are passionate about whilst ensuring your facts and opinions are credible. Perhaps you have a lot to say about a current event in the news or would like to share some of your own experience.
Employers are looking for proactive individuals with a can-do attitude. This is something you will need to bring to the table during your internship. Don't expect everything to go perfectly when you begin creating your content; being consistent is the key to improving and expanding your portfolio.
Create an impressive CV and Covering Letter:
Now that you've got your portfolio, it's time to impress the recruiters and show that you're ready for your dream internship in Journalism. Large companies such as the BBC sift through thousands of applications every day; you only have a matter of seconds to impress. It's crucial to have a killer line which stands out in the very first paragraph of your Cover Letter and/or Personal Statement for the application.
As my Career Advisor says: 'it's not just about what you can take from the internship, but how your contributions can help to improve the company.'
Research their values, areas to improve and future plans. Are they more than just a journalism company? Are they charitable? Do they put on events? The application process can be extremely time-consuming, yet this is the ideal time to prepare yourself for the interview stage so that you can answer the employer's questions like a pro!
If you haven't already, make sure you complete your digital CV in the Fledglink app, too! This can really help to speed up the application process and increase your visibility to potential employers. Keep your Fledglink profile up to date and be sure to add the types of jobs that you're interested in. This will help you to make the right connections.
How do you keep up with current news stories?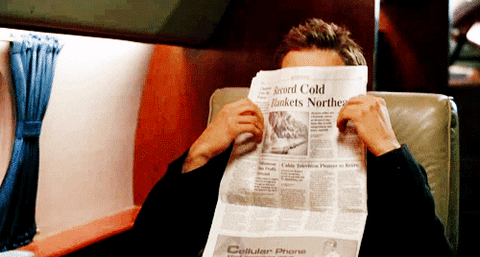 If you are an aspiring Journalist, employers will expect you to immerse yourself in Journalism, and you will need to highlight this in your interview. Avid readers tend to make the best writers, whilst avid listeners tend to be great speakers. Employers want to know how you keep up to date with current news and how this inspires you as a Journalist.  News outlets are unrestricted. They're easily accessible and can be read, listened to and watched.
For every company you apply for, it's also important to research their content and familiarise yourself with their style, audience, and purpose.  They want to know why you have applied for their Company, what made them stand out to you, and why you're interested in interning for them. Is there an article of theirs that you particularly enjoyed or resonated with? Make your interest in their content evident in your application and interview.
Now that you're one step closer to landing your dream internship in Journalism, download the Fledglink app and check out our careers posts for exciting opportunities. Considering starting your own blog? Take a look at '5 Reasons why every young writer should have a Wix blog'.