One of the most challenging parts of leaving college and becoming an adult is learning how to budget your money. Especially in our current situation, it is normal to feel a bit uneasy, but you are not alone. You have seen your parents, friends, or other relatives do it, and you cannot help but wonder what are the best ways to save money without having to refrain yourself for enjoying the things you normally would, such as snacking, binge-watching Netflix, reading, or even pampering yourself.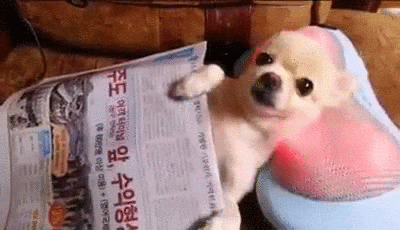 Here are some of the best tips I have learnt over the past eight years which have really helped me put my financial worries aside without too much hassle. Whilst some of them are more helpful in the long run, others are some of my favourite 'loopholes' in budgeting.
A card to open many doors – the library card
It is time to make room for another card in your wallet, one that is free* and comes with many advantages! It is true that a library card does what it is mostly known for – borrowing books. However, there are plenty of other perks that students like you and me have access to and can enjoy from home, such as eBooks and audiobooks, online magazines and newspapers, comic books, and music streaming services. Since there is no need to pay for a subscription, this shows how you can remain best friends with your well-deserved budget. 
If you are unsure how to register for a library card, here is what you need to do:
Step 1: Find your city's website and look up the online registration form or simply type into Google 'register for library card [your city]'.
Step 2: Fill in the form given and attach any documents required. They might ask you for an ID or a passport, proof of residence, and parental/guardian approval if you are under a certain age, usually 16. All of this can easily be done online and takes less than 10 minutes.
Step 3: Profit.
Once the registration is complete, you are entitled to all the libraries' facilities. Please do remember that different libraries offer different things, so make sure to ask what they have available. Some might surprise you with free access to online language courses, museum passes, exam preparation, or even more downloadable content!
*Registering for a library card at your local, public library, is indeed free, but 'membership subscriptions' in bigger libraries (e.g. the British Library, the London Library) will have a monthly or yearly fee.
Sharing is caring
Having a library card for music and film streaming does not mean you have to give up your Netflix or Spotify subscriptions. However, sharing those accounts with your friends reduces everyone's payment by a quarter (or more). A premium Netflix subscription allows approximately four profiles, which implies you can share an account with four people. If your group agrees to share the profiles, as well, the number of people can increase and your share to pay decreases proportionally. Similarly, Spotify allows a 'family' account. Discuss within your friend group how to make the most of what you enjoy doing together and your budget.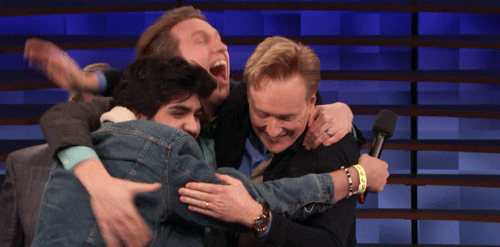 Discounts on top of discounts
No one likes having their inbox spammed with promotional emails, but there are times when that might come in handy when figuring out how to make most of life on a tight budget. Given you can always unsubscribe, you might want to reconsider signing up for a loyalty points card at your favourite stores. This helps you accumulate 'points' for your purchases at the said store, and when you reach a certain value, you are entitled to discounts up to 70% or different promotions (e.g. Buy 1, Get 1 Free). You don't have to worry about keeping track of them, as now there are plenty of free apps on the marketplace that do that for you, such as KeyRing (Android, iOS), Stocard (Android, iOS), and even Apple Wallet.
Another way to stack up discounts is to use coupons. As old-fashioned as it may sound, coupons can be found virtually anywhere, from magazines and newspapers to online. Most of the time, we have access to coupons for free, but just ignore them. If, for example, a newspaper offers coupons for a grocery delivery service that is not as popular, but the discount is considerably high, it should not be a real issue – grocery delivery is still grocery delivery. Be open to trying new services, but make sure to do some research on them beforehand.
Settle for the best price
This may not come as a surprise, but stores will put slightly different prices for the same item. It does not matter if you are going grocery shopping, stocking up on beauty products, or simply buying anything you like - websites such as Google Shopping and PriceRunner will help you save money in the long run. Saving £1 here and £2 there is more beneficial than you might think; use the money for a unique gift, a well-anticipated holiday or put it aside for emergency situations.
Outlet vs retail – discounts, discounts, discounts!
Although commonly overlooked, outlet stores are a good place to do your shopping. Don't worry, they are still the same items you would normally see in a store, just cheaper. The fun part is that major retailers use these stores to sell items that have gone out of season or to get rid of overstock products, which means you get to enjoy the same quality for less. However, some retailers, especially in the fashion industry, will try to use outlet stores to sell items with slight irregularities, so just make sure to double-check. If you do really like the item, though, don't be afraid to still purchase it and adjust it yourself. Who knows? It might turn out better than it was originally. The best aspect is that there are outlet stores for everything, even online: clothes, beauty products, stationery, books, and anything you can think of. All it takes is a quick search on Google and a bit of patience as some websites can be a bit less organised. 
Staying home does not mean you cannot spoil yourself. The good news for fashion lovers is that there are plenty of outlet stores for every style that deliver right to your doorstep. If you love luxury, The Outnet and Fashionesta are for you. For your everyday style, shops such as Highstreet Outlet and Secret Label will be your best friends.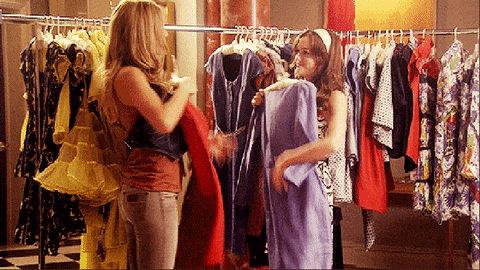 For skin-care and make-up lovers, Beauty Outlets is a brilliant example, as it offers both high-end and drugstore products in one place. However, when it comes to stationery, it is a bit more difficult to find discounts that still end up being an affordable price. There are plenty of websites for office stationery, such as, funnily, Office Stationery; if you are looking for fashion stationery, my best advice is to hunt down sales at WHSmith or visit their clearance outlet store. 
Similarly, good outlet stores for books are a rare find, but that does not mean you cannot get the books you want for cheap. Alibris is a large marketplace with huge discounts. Also, if you are willing to settle for second-hand, but mint-condition books, Used Book Search will help you find the best online price for your preferred book. All you need to do is fill in any details or keywords!
DIY all the way
I have come to learn that while DIY saves you a lot of money, it does not necessarily save you time at the very beginning. Learning how to take care of your budget by doing most things at home can be a lot more convenient, and you can start small – cooking. It goes without saying that skipping on the takeaway is more beneficial financially; research says you could save more than £200 in a month. However, budgeting is not about giving up on your favourite food, and this is why you can do it yourself. Only Pinterest has more than 100,000 recipes to 'dupe' your normal takeaway order. When it comes to cooking specifically, I realised that getting in the habit of 'bulk cooking' can also be particularly helpful. Get your favourite ingredients, use your discounts, and prepare meals you can eat for longer, as opposed to doing the shopping every day and starting from scratch. This is not mandatory, but it can be helpful to know in an emergency situation.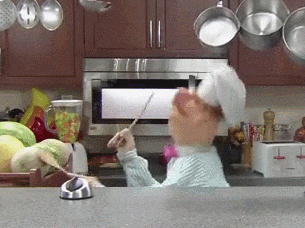 You will be happy to know you can learn to do your own manicure, hair, and beauty-related self-care. YouTube tutorials will become your best friends; nowadays beauty professionals upload plenty of detailed tutorials online. The only downside to this is that buying the initial 'kit' to be able to do so is a higher one-time payment. For example, having your acrylic manicure done can cost around £30, whereas buying a kit to do them yourself over a longer period of time – more than six months – can be a one-time payment of approximately £75. It is a bit more expensive initially but saves you money in the long run.
Online banking is your personal assistant
A final but key aspect of learning how to budget is to always stay on top of the money you do own. The best way to do that is to have your budget and expenses right in front of you, on your mobile phone. Every bank these days offer the option of online or mobile banking, which can help control your budget and prioritise your expenses. It is also particularly helpful to keep an eye on those free trials you forgot to cancel and may have been draining your account. 
If you have a monthly income, you should find that opening an ISA (Individual Savings Account) can be helpful. Each month, a certain amount of money, set within your bank, will be taken from your salary and moved into your savings account, which accumulates a pretty beautiful sum of money over time. However, if you find that normally, your expenses are equal or almost equal to your salary, meaning you do not make a 'profit' each month, I would not recommend you necessarily open an ISA, since you cannot 'tell' the account 'not to take money', and you might find yourself digging into your savings to cover what you have to spend, which defeats the purpose of an ISA.
Additionally, Revolut offers the option of opening a 'vault', which rounds up your expenses to the nearest pound and transfer the spare change into a separate place within your account. You can set an 'accelerator' - set on 'double', for a £5.99 purchase, it will take £0.02 out of your account instead of £0.01 and move it into the vault. In two months and a half, you can accumulate a over £100 in savings. Bear in mind Revolut is not the only platform which helps you save your spare change; Monzo also offers a similar service, and so will some banks, such as Lloyd and Sterling. Make sure you ask the bank with which you are affiliated.
---
---
Times can be difficult at the moment, and especially as a young adult, you learn you need to prioritise your expenses. Thankfully, there are plenty of ways in which you can entertain yourself during those harder moments for a lot cheaper. Remember that you do not have to follow every step listed above; find out what works best for you and stick to it. As with everything else, budgeting will come naturally and you will find it is not a burden. 
Best of luck to all of you in learning how to budget and stay safe!