You want to become an actor. It may seem like a bumpy and uncertain road, filled with embarrassing group warmups and jazz hands. But people manage it every day, and so can you. If the thought of pursuing an acting career makes you cheer, then this article about the ins and outs of where to start could help you along the way.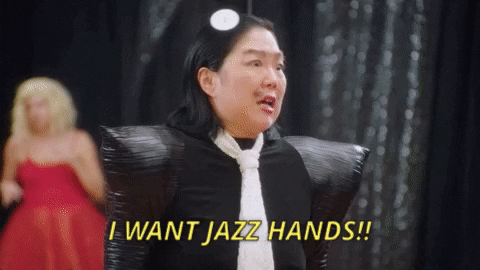 To be or not to be: how do you know you want to be an actor?
During secondary school and college, we are inundated with possible options for the future. There are so many subjects that it can be hard to decide where your true passions lie. How was I supposed to decide between ICT and Design Technology? Or maths and PE? (Just kidding, it was obvious I was never going to choose to throw a shotput in nylon shorts in the middle of December) 
But what if you like having cold knees and your self-esteem ripped to shreds by a sadistic PE teacher (I'm over it)? How are you supposed to know if acting is for you? It may be that you look forward to drama and music lessons more than any other. Or that you never really grew out of gathering family and friends around to watch your one-person Les Misérables extravaganza in two acts with interval. Whatever it is, often your passion for performing will make itself pretty clear without you even trying. In fact, that's the easy bit. 
At this point it's possible you will be told that if you want to become an actor, it MUST BE YOUR ONLY INTEREST AND YOU MUST READ EVERY PLAY IN THE HISTORY OF THE WORLD AND YOU MUST KNOW THE MIDDLE NAMES OF EVERY DIRECTOR'S CHILD'S PETS AND IF YOU DO NOT DREAM OF ACTING IN THE EARLY HOURS OF THE MORN THE ACTING OVERLORDS WILL HEAR ABOUT IT AND KNOW YOU DON'T CARE ABOUT ACTING ENOUGH.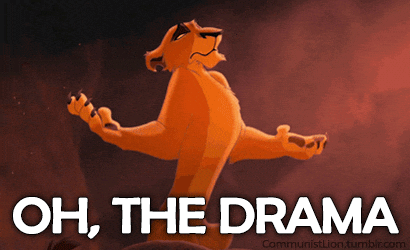 But I'm still interested in academics. I don't want to just focus on acting!
That's great! I was in this boat too. It's common to feel pressured into making every decision based purely on moving towards an acting career. But I personally wasn't ready to throw away my academic learning as early as college. I studied four non-performance subjects and it didn't hinder my drama school application process. I even developed some extra skills that have come in handy throughout my career. If I ever play a doctor, for example, I can whip out some facts from my biology A-level and wow the cast with my intimate knowledge of the human heart (not in a creepy way). If nothing else, studying other subjects may simply confirm that acting is what you want to do!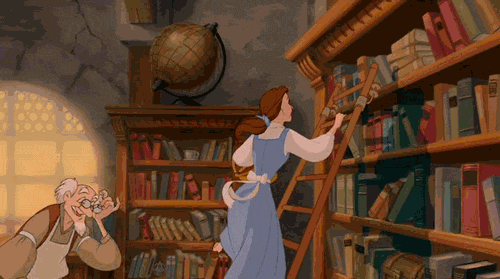 But I'm only interested in acting!
That's great too! It can be very helpful to be so clear on what you want to do. Not everyone is so lucky. It may be that your 100% certainty will propel you forward into becoming an actor. Every step you take into further education can be towards achieving this goal. There are many options for education in performance before you even reach university or drama school age for those people who are ready to go all in right away.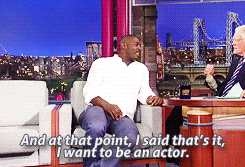 How do I choose a school that's right for me?
So, you're ready to start your journey towards becoming an actor and now you want to choose a drama school or university course. It is worth pointing out here that drama school isn't the only way to become an actor. In fact, many great and well-known performers didn't train. While I can only speak from my own experience, it's good to know that there are other options if you don't think drama school is for you. 
If it is though...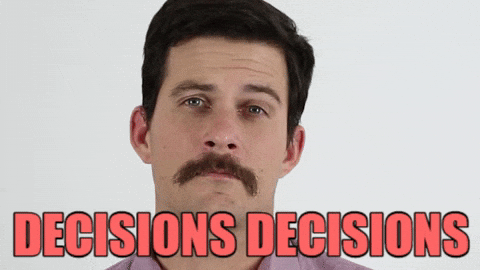 Finding a drama school can be a daunting process but it doesn't have to be scary. First, you need to decide what kind of performance you are interested in. Are you a straight actor? Interested in musical theatre? Courses are specific to these types and what they offer will always be made clear on their websites. There is a lot to choose from and many are available through UCAS and CUKAS. 
Many schools offer open days to help you understand what they're about. These are helpful because you'll be shown what the course offers while also gaining a feel for the vibe and the type of people who attend to see if it's the right place for you. 
You can also gain a lot of this information from the audition itself. 
What is the audition process like?
The audition! Daunting in theory, exciting in practice - if you let it be! For many of the auditions you do have to pay a fee (boo) but many offer bursaries (yay). Once you apply for an audition, you will be told what to expect on the day and what to prepare. 
Never had to prepare audition material before? Don't fret! Here are some things to look out for: 
Monologues:

Many auditions will ask for one classical and one contemporary monologue. This essentially means one old, which often demonstrates heightened or even poetic language (Shakespeare is a common go-to here) and one new which adheres more to the speech and topics of modern-day. If you're not sure where to start, there are many

monologue books

available to buy. These can be great for Shakespeare as there are only a finite number of monologues to choose from. They can also be helpful for contemporary monologues too, although choosing from a book may mean that lots of other people will be using the same material and it's advisable to have a dig around yourself to find something different and interesting. I recommend looking for plays written in the

last twenty years

to keep it fresh. When choosing a monologue, always try to choose a character you could be cast as in real life. If searching for yourself adds pressure and stress however, there is no harm in choosing from a handy monologue book!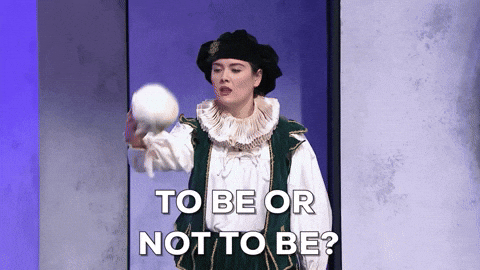 Songs:

If you're auditioning for musical theatre you will also be asked to prepare a couple of songs. Often this will be one legit (which refers to the early era in which it was written and the more classical tone the song

demonstrates) and one contemporary. Some schools may see both while others may only end up seeing one. It is still worth preparing both fully! It is also worth noting that in some auditions you will perform this in a room with just you and the audition panel and in others, you will sing with other auditionees in the room with you. Don't worry, you're all in the same position and there is always a supportive atmosphere!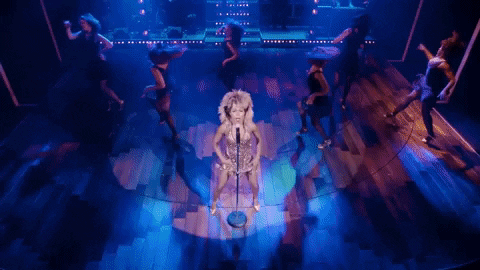 Dance:

In some auditions, there will also be a dance or movement call. Don't panic! If this isn't your comfort zone it's natural to be nervous. All you can do is go in, focus and have fun. A mindset that helped me was simply treating it as a free dance class. This took away the pressure and helped me to enjoy myself, which always shines through on a person's face! It's worth making sure you've packed for ALL possibilities. If you own them, always pack: 

Clothes you can move in (leggings and a vest top are always a good go-

to)

A leotard and tights (especially if they have specifically asked for this type

of dancewear)

Jazz shoes, ballet shoes, trainers, roller skates (probably not roller skates)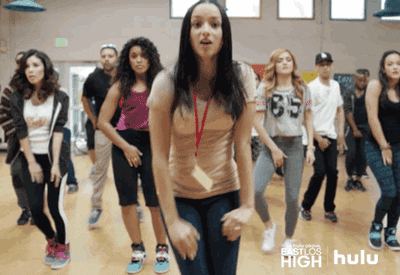 Being prepared for anything will really set your mind at rest! It really does pay to know your material like the back of your hand. You will enjoy it so much more if you're not worrying about forgetting your words or getting a melody wrong. There are so many helpful techniques for preparing your material once you've chosen it. 
I didn't get in the first time and now I'll never be an actor!
Not true! It is common to audition once or even a few times and not get into drama school. This doesn't mean you won't become an actor. I didn't get in after my first year of auditions. With hindsight, it was the best thing that could have happened. Firstly, I simply wasn't ready. My audition technique wasn't up to scratch, my singing wasn't good enough and I had little experience performing under pressure. In my year out I worked full time, doing front of house at a theatre. I earned some money, honed my skills and got psyched for round two which went much better and ended with me getting a place at drama school. Some of the best people in my class auditioned three or four times! Often, it's just about all the factors aligning. A few of these will be out of your control so all you can do is be yourself, overprepare and go in all guns blazing every time.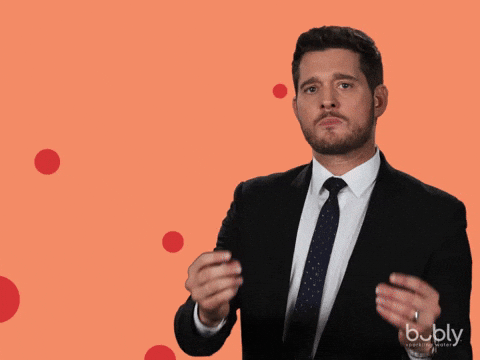 Go and become an actor!
At the end of the day, anyone who wants a career in acting can get one. Of course, it is a hugely sought-after career and there's no point pretending it doesn't take a lot of hard work and a mentality that doesn't quit, even after knockbacks. But everyone knows that once you get on that stage, or in front of that camera, or into Santa's Grotto at the local shopping centre (we've all been there and there's no shame in it), it all becomes worth it. Bear in mind this is only a very brief guide on where to start. There is no right or wrong way to become an actor and there are many options available to you. But once you start on the path, that's where the real drama starts. Literally. 
Find out more great tips on the Fledglink app
If you enjoyed this article and found it useful, be sure to log into the Fledglink app regularly for useful articles like this one. The Discovery Feed allows you to personalise the channels so that the resources you see are relevant to you. If you're interested in a career in acting, why not check out the Creative Careers channel for more tips?