If you're fortunate enough to be accepted onto an apprenticeship scheme, a few certainties exist.
You will get invaluable experience in your chosen industry.
You will receive at least one qualification (or a degree).
And, perhaps the biggest perk: you will earn an apprenticeship wage.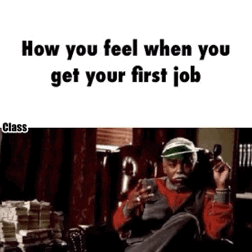 If you are in this position now or hope to secure an apprenticeship in the near future, you might be excited at the prospect of earning a wage. But as with anything when you're starting out, there will always be questions... How much will you be earning? Do you try and save? Do you pay to live away from home? Do you just enjoy your money? And should you choose an apprenticeship based on the salary in the first place? This quick, simple guide should have all the answers you're looking for.
What is a good apprenticeship wage?
There is a common misconception that apprenticeship wages are terrible. Granted the vast majority of apprenticeships do not have an incredible starting salary but you must consider a few things:
The minimum wage for an apprentice is £3.90 per hour but is due to increase this year to £4.10 (this is often subject to review and rises).
But, if you are over 18 when carrying out your second year in an apprenticeship, the minimum wage goes up to £6.15 per hour!
Regardless of the minimum wage, the average hourly wage for an intermediate and advanced apprenticeship is £6.95.
The stats out there may seem a bit confusing, but the specific information for your course can be found when applying through a company. Wages should be something you fully understand before you accept an apprenticeship. Also, keep in mind that you don't have to pay any tuition fees for qualifications you get whether that is through the company or a partnered university. There are also apprenticeship discounts that you can take advantage of, such as the Apprentice Oyster card for London.
So, although the wage will not be that of a normal full-time job, it is still a considerable amount of money to be earning at a young age.
Should the wage steer your decision?
Apprenticeships are hugely competitive across all fields. If you are certain that an apprenticeship is a way for you to go then the money may not affect your decision as much as getting one with a good company, which can be challenging enough.
However, if the money is particularly important to you, or if there is a lot of different apprenticeships for you to consider, the salary may be worth looking closely at. Having said that, the organisation and the quality of the apprenticeship should be the most important. Finding reviews from past apprentices can also give a vital insight into specific information regarding the organisation you are interested in.
You might think this is obvious but also make sure you know the basics about apprenticeships and you're certain that an apprenticeship is what you want to do. It's a big commitment and it's also not the only alternative to university where you can earn a wage.
There are many apprenticeships out there that pay over £20,000 a year for higher-level courses but if the programme isn't suited to the type of role you're interested in, then a lower-paid, but more fulfilling alternative may be a better option.
It's the experience and qualifications that make apprenticeships as valuable as they are.
Managing (or not managing) your money
So, you've got the apprenticeship, you've completed one month, and your first paycheck comes in… what next? It will, of course, be tempting to immediately start shopping the second the money hits your account, but it is highly likely you will have other costs to consider.
If you have chosen to live in student accommodation or any other shared accommodation while carrying out your apprenticeship, then the money you earn will have to go some way towards rent, bills, and food. In this sense, the money acts like a small adult salary, or a big student loan if you want to look from the bright side.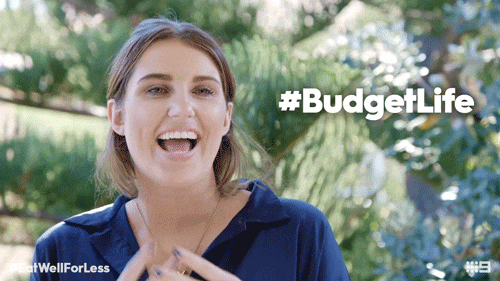 If this is the case, setting up a separate account for your outgoing costs is a good idea. Budgeting will be crucial. It doesn't sound hugely luxurious, but you will have the perk of living independently and the chance to get a start in adult life.
However, if you are living at home, and not having to contribute to bills, (though it might be nice to make some contributions for your lovely parents!) then you may be able to reap the rewards of your new job more. You might have to sacrifice some freedom and social benefits of living away from home, but you will have much more disposable income and a big opportunity to save for the future.
While some of your peers carry debt into their adult life, you could be able to build up a comfortable cushion of savings to take with you into the future.
Investing in your future
What does it really mean to invest in your future? A university degree would be investing in your future through qualifications. A job would be a better financial investment in your future and getting ahead in bulking out that work experience section of your CV. And, if done well, an apprenticeship could be both of these things.
Your day-to-day life as an apprentice is unlikely to be glamorous, and it will without a doubt be a lot of hard work and long hours. However, the vast majority will come out of the course with some savings and a clear path for the future.
Aside from the money itself, the skills you will acquire as to dealing with and managing money are also an investment in the future. Many university students may not get the experience of managing a full-time wage, beyond what they do with their student loans. These sorts of skills could become second nature for you during your time as an apprentice.
The money is ultimately a perk
With all this in mind, and the incentive to save resting on your conscience, it may be easy to get caught up and stressed about money. Don't let this be the case. Your wage will be an immeasurable perk both while carrying out your apprenticeship and for the future. The 9 to 5 week and studying at the weekend will be that little bit more bearable when you actually have money to have a social life.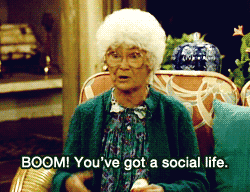 If you find cheap enough accommodation or you are living at home then saving won't be difficult either. Every pound doesn't have to be saved, just make sure regular intermittent amounts are being put away instead of blowing your money every payday.
Apprenticeships are a fun, interesting and profitable way at securing great experience. Yes, the financial responsibility can seem like a burden, but it is without a doubt more of a blessing than a curse.
Find your ideal apprenticeship through Fledglink
Complete your digital CV and match up to the apprenticeships related to your own personal interests. Check the discovery feed for our top featured opportunities and explore the 'Career' section of the app to uncover all the possibilities!