There's more to a career in creative writing than becoming a novelist.  Most importantly starting a writing career doesn't always lead to bankruptcy before you've even began.  In fact, there are plenty of well-paid jobs within this field than you think.  Storytelling is an essential skill that many employers look for when recruiting applicants.  If you aspire to turn your love for writing into a career, then read below to find out which job role would suit you.
Social Media Manager

Average Starting Salary: £20,000 - £25,000
10 years ago, it's unlikely that a social media career would have even existed.  How times have changed.  Nowadays, employers are eager to hire social media experts to help drive their businesses.  
This is the perfect creative writing career if you are friendly and enjoy interacting with people.  Social media managers are responsible for writing compelling stories in a concise way through infographic copy, captions, tweets, and so on.   
It's all about creating a community and executing campaigns to help them discover products and therefore increase sales.  
Being a social media manager is often misconceived as playing around with twitter feeds.  However, the role requires analytical skills to create strategies and content that engages with the companies target audience.  
The best part is that you can get experience in the comfort of your own home.  Why not create your own social media page and learn how to connect people with your content?  This is the perfect way to stand out in your application by showing employers that you are proactive and social media savvy.  
Blogging: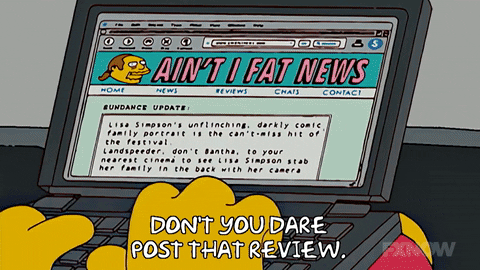 Average Starting Salary: Varied
Blogging is one of the most popular creative writing jobs that can be done independently or with third parties.   
Writing an engaging blog and self-promotion is a great way to gain an audience.  However, independent bloggers make money from advertising, affiliate links, sponsored content and must generate enough traffic (readers) on their page to be successful.  
Blogging is an unpredictable career path that requires passion and patience.  If you start out independently, you may not make money for weeks or months.  It's all about being at the right place at the right time, gaining attraction, and being willing to change your strategy if the original one isn't working.    
On the other hand, bloggers can thrive working for third parties.  Most companies whether cosmetics or technology require bloggers to help keep their consumers engaged with what they're selling as well as their ethos. 
While blogging can be quite an intimidating career path, being the person behind the website that informed and changed perspectives is extremely rewarding.  
Journalism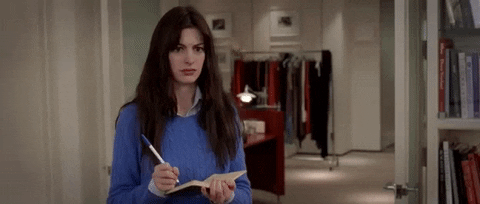 Average Starting Salary: £12,000 - £26,000
Journalism is about writing eye-catching, headlines and newsworthy stories that grab readers attention.  This is the perfect career if you're curious about world events and enjoy writing about factual matters.     
Journalism is usually split into news and magazines, but roles are still varied depending on the size of the company.  
Pro's include working in a dynamic fast paced environment.  You may get the opportunity to travel, interview celebrity guests, cover huge stories, and get your name in issues.
While this is an exciting career path, journalism is a competitive industry and most journalists start their careers on a lower wage.  Journalism is not a 9 to 5 job so you'll also need to be committed enough to work inconsistent hours.  
While it's helpful to get a degree in a journalism related course, it's more important to land an internship or work experience to get your foot in the door and to build your portfolio.  
Click on the following link to learn more about 'How to get an internship in Journalism.'
PR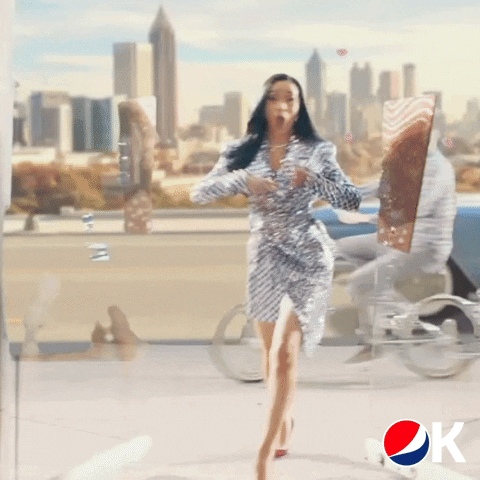 Average Starting Salary: £22,000 - £28,000
Being a PR Officer is great if you're confident and enjoy finding different ways to communicate with people in a fast-paced environment.  
PR is varied and involves writing press releases, monitoring publicity, conducting research, and preparing marketing outreach.  PR is mainly office based but Officers can also enjoy the perks of going on trips in different cities, attending networking and media events.  
It's important to have social skills in this job role.  As a PR Officer you will be expected to communicate with clients and maintain good relationships with them.  If you're a people person and a fantastic writer, the PR world is your oyster. 
Editor
Average Starting Salary: £15,000 - £20,000
If you want to secure a career in creative writing and happen to have an eagle eye, consider an editorial role.  This is also a great way to practise editing your own work to make it publishable.  
Most editors work for book publishers, news outlets, academic journals, non-profit organisations, and directories.
While editors must have an eye for detail by spotting and fixing even the slightest mistakes, depending on how large the company is they usually have more exciting responsibilities. 
The best editors are those who keep up to date with trends and gaps in the market.  Some tasks include commissioning manuscripts, publishing them once the editing is completed, and distributing them to be sold.
Online publications are also becoming popular and editors get the opportunity to write and edit for websites and manage social media platforms.  
If you're an entry level applicant, you'll most likely start as an editorial assistant.  With enough experience, you'll be able to work your way up to senior positions as an editor or commissioning editor.   
Copywriter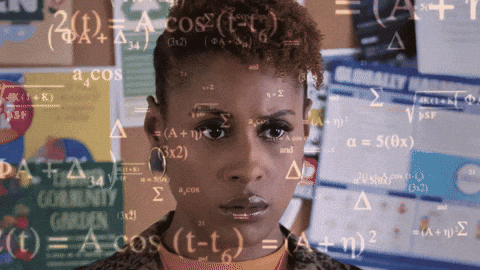 Average Starting Salary: £20,000 - £30,000
If you have a knack for taking information and transforming content that encourages readers to take action, a career in copywriting might be a great fit.  
As a copywriter your job would be to motivate readers to buy a product or service and to communicate valuable information about a brand, industry, or issue.  
It's all about understanding how the subject links to audiences needs and engaging them through persuasive and accurate writing.  
Copywriters also develop creative ideas and concepts.  Like most job roles, those who are successful keep up to date with popular culture and trends.  
Most copywriters work full time as well as irregular lengthy hours due to tight deadlines.  If you have a love for delivering imaginative, creative campaigns then it will be worthwhile. 
Writer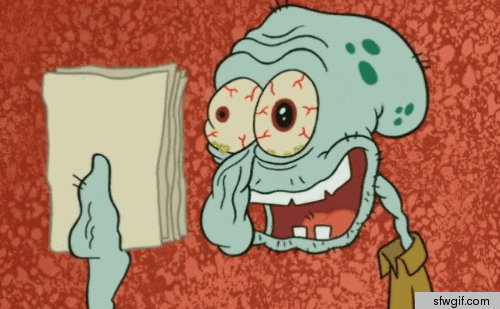 Average Starting Salary: £11,000
One of the most obvious careers in creative writing is to become a writer – poet, novelist, life writer, script writer – whatever's your forte.  
Starting out, you may need to secure a full-time job to survive and pursue writing on the side until you find a reliable agent to help publish your work.   
Most writers find themselves juggling a range of writing jobs.  Candice Carty-Williams - author of The Sunday Times Bestseller novel 'Queenie' has also written publications for The Guardian, Refinery 29, and Vogue.  
Deanna Rodger performs poems on Nationwide adverts and works as a workshop leader at Brunel University.  It all varies.  
Becoming a professional writer takes discipline, organisation, and knowledge of the literary world so that you can navigate into the industry.  Most importantly if you have passion and self-belief you can write your way into success.  
Now it's time for you to grab a pen and make your mark in the world.  Download the Fledglink app to stay updated with opportunities that can help you pursue your career in creative writing.